Tara Hickman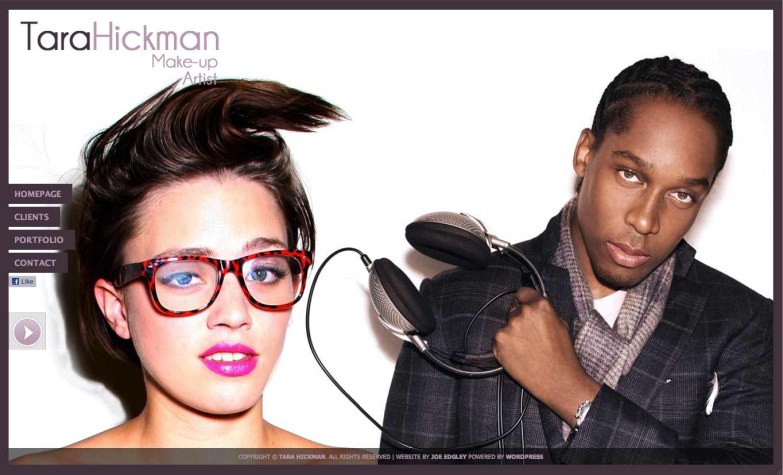 Website Design
[image width="340″ height="" align="left" frame="blog" url="http://tarahickman.co.uk"]wp-content/uploads/2007/05/tarahickman.jpg[/image]A Flexible full-width design provides a stunning experience for all to see. Screen size doesn't matter!
Tara Hickman is one of the finest Make-Up artists based in the UK today with a client list including the likes of Simon Pegg, Lily Allen, Feeder, Ant and Dec, Jack Black and Jonathan Ross to name a few.
After stumbling across a fantastic wordpress theme on SpeckyBoy that instead of using a slideshow player to display a gallery, simply kept content to a minimum and loaded images in the background to fill the browser, I knew I had to give it a go myself.
Thankfully, after sending over a mock-up to Tara, she was very keen for me to continue to develop this design and the rest is history.
It's ability to optimise in size to fit any window and with a stunning flash-like interface using zero flash makes a unique and future-proof website for years to come! I like to think Steve would be proud!