Emily Lynn Vocalist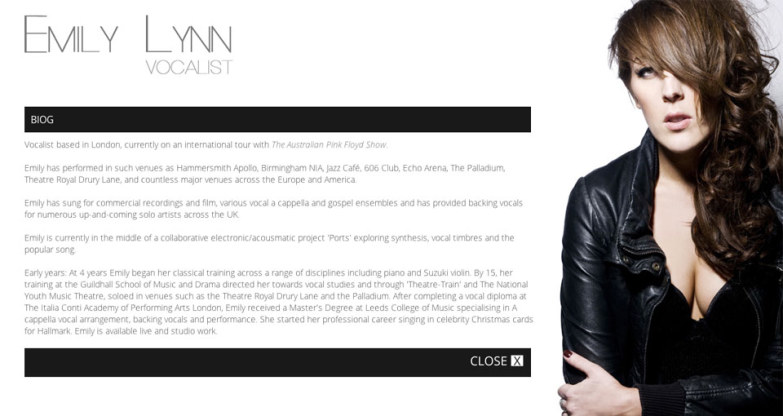 Website Design
Emily Lynn is a professional vocalist currently on an international tour with The Australian Pink Floyd Show.
The Solution
[image width="320″ height="" align="left" frame="blog" url="http://emilylynn.co.uk"]uploads/2012/11/emilylynnbg.jpg[/image]A clean and minimal website featuring a responsive layout, jQuery transitions for an elegant experience and powered via social media for updates to appear in real-time.
Leave a Comment
Your feedback is valuable for us. Your email will not be published.