Cat O'Connor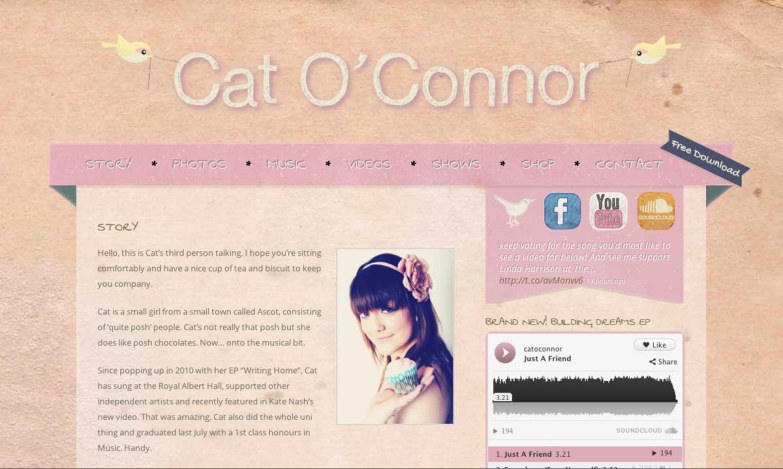 Website Design
Cat O'Connor is an up and coming singer/songwriter in need of a new website to inform her growing fan-base of what she's up to as she tours her new EP – Building Dreams.
The Solution
[image width="320″ height="" align="left" frame="blog" url="http://catoconnor.com"]uploads/2012/11/catoconnorbg.jpg[/image]Powered by WordPress, Cat O'Connors' site contains of heavy social network integration and uses the built-in wordpress blogging tools to power her news in conjunction with YouTube vlog entries. The site has a custom Twitter feed, Flickr feed as well as audio powered via SoundCloud.
Leave a Comment
Your feedback is valuable for us. Your email will not be published.