The Funtime Frankies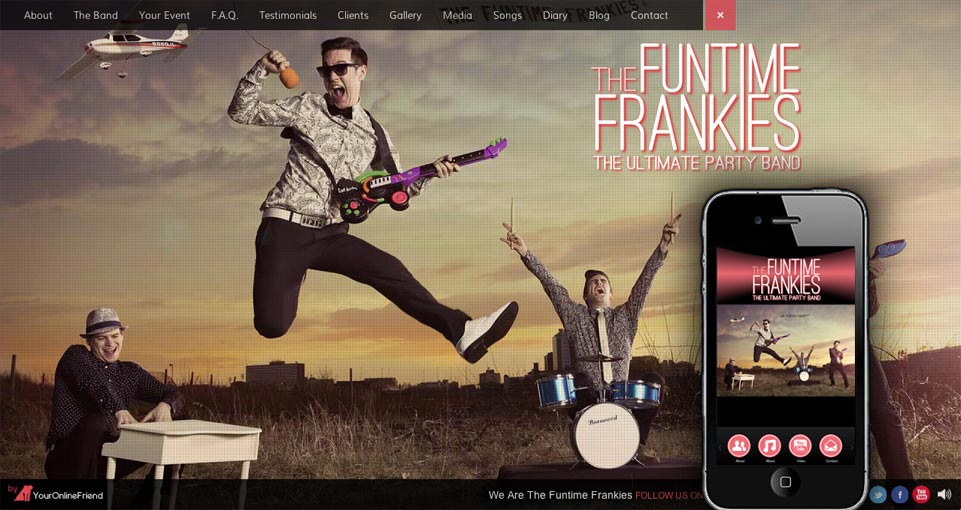 The Funtime Frankies
About this project
The Funtime Frankies have earned a firm reputation as one of the best party bands in the UK since forming in 2005.
A fullscreen, one page, fast loading website with a cutting edge design ensures The Funtime Frankies stand out from their competition. When visited using a mobile device, everything is automatically transformed into an web-app interface for users to navigate through the website with ease.
Developed on wordpress allows The Funtime Frankie's to update all elements of their site with ease. Consisting of a specialised testimonial tool in addition to automatically pulling images from Facebook, videos from YouTube and music from SoundCloud, The Funtime Frankies are rocking their website with style and up-to-date content.
Details
Skills:
Graphic Design, SEO, Website Design
Client:
The Funtime Frankies