The Festifull Summer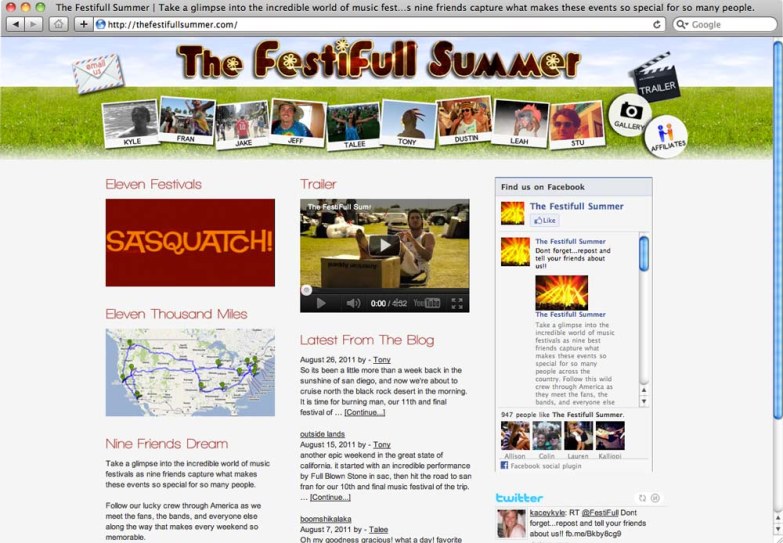 Webdesign, Blog & SEO
The Festifull Summer consists of 9 best friends that share a passion for music and music festivals. Join them as they travel 11 thousand miles, attending 11 of the nations biggest festivals to film an indie documentary capturing what makes these events so special for so many people.
The Solution
[image width="320″ height="" align="left" frame="blog" url="http://thefestifullsummer.com"]uploads/2011/09/thefestifullsummer.jpg[/image]A Website/Blog that allows for these 9 friends to blog from anywhere using even their mobiles on the road. Heavy social media integration including facebook & twitter feeds, facebook photo albums, youtube channel feeds as well as pop-up bios.
Leave a Comment
Your feedback is valuable for us. Your email will not be published.