Vibetown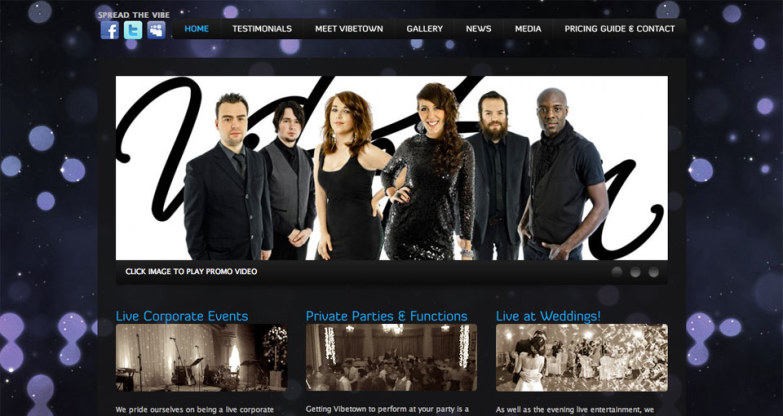 Webdesign & SEO
In the early part of 2010, Vibetown realised they needed to take take things up a notch with their competition and establish greater presence on the web. SEO was therefore of the essence as was being able to self-maintain their online footage.
The Solution
[image width="320″ height="" align="left" frame="blog" url="http://vibetown.co.uk"]uploads/2012/11/vibetownbg.jpg[/image]After several discussions with Dan Stapleton, Vibetown's events manager, we decided that with the powerful SEO tools together with it's user-friendly administration that WordPress would make the perfect foundation to their new site.
During our consultation we informed Dan of many of the benefits to using the likes of YouTube, SoundCloud and Flickr for updating their media in conjunction with their MySpace whilst really focusing on the marketing potential all of these platforms have to offer when used efficiently and proactively managed.